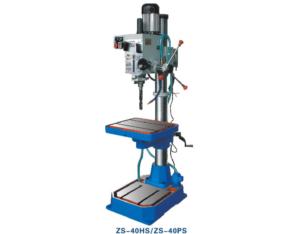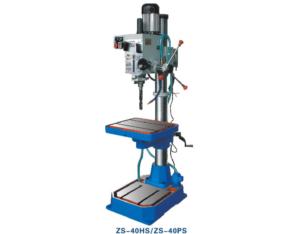 Gear Head Drilling&Tapping Machine
CCCME Member

Recommended by CCCME
Product Details

Company Profile
ZS-40HS/ZS-40PS
The machine adpot gear driving and the driving moment is strong.
The machine has the six series speed variable feature,which can be widely fit for processing to kinds of common hard&soft material.
The head can rotated 360°and can tilted ±45°,it reliable and easy job can be done.
The motor drice by the gear, which overcome the short coming of the belt skid.
According to the customer demand the machine can drill,enlarge,ream and tap the multi-holes by the multi-spindles.